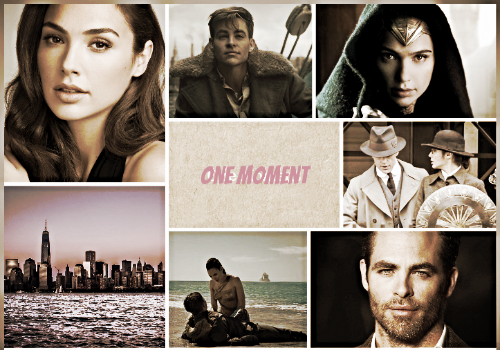 One Moment (11531 words) by Babettefanfic51
Chapters: 4/4
Fandom: Wonder Woman (2017), DC Cinematic Universe, DCU (Movies), Wonder Woman (Comics)
Rating: Explicit
Warnings: Creator Chose Not To Use Archive Warnings
Relationships: Diana (Wonder Woman)/Steve Trevor
Characters: Diana (Wonder Woman), Steve Trevor, Original Characters, Hippolyta (Wonder Woman)
Additional Tags: Romance, Alternate Universe - Fantasy, Sexual Content, Explicit Sexual Content, Reunion Sex, Alternate Universe - Reincarnation, Inspired By Tumblr, Inspired by a Movie, Fluff and Angst, Wish Fulfillment, Alternate Universe - Greek Mythology, Action/Adventure, Meeting the Parents
Summary: Set 75 years after the movie, Diana and Steve will find out what people do when there are no wars to fight. I hope you enjoy this last chapter. Please review! Thank you.