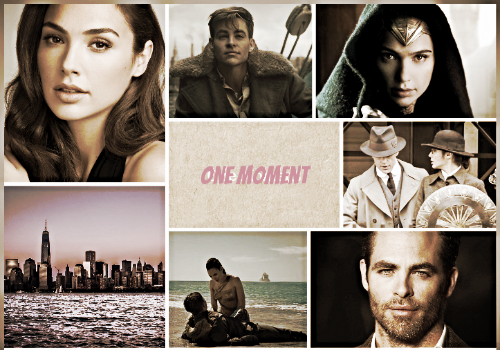 One Moment (2793 words) by Babettefanfic51
Chapters: 1/?
Fandom: Wonder Woman (2017), DC Cinematic Universe, DCU (Movies), Wonder Woman (Comics)
Rating: Explicit
Warnings: Creator Chose Not To Use Archive Warnings
Relationships: Diana (Wonder Woman)/Steve Trevor
Characters: Diana (Wonder Woman), Steve Trevor
Additional Tags: Romance, Alternate Universe - Fantasy, Sexual Content, Explicit Sexual Content, Reunion Sex, Alternate Universe - Reincarnation, Inspired By Tumblr, Inspired by a Movie
Summary: Set 75 years after the movie, Diana has mourned Steve but he's still in her life, in dreams, in memories of the past, and in thoughts of what could have been. I hope you enjoy it. There are mild spoilers during their talk.